We are pleased to announce that enrolments are now open for prospective 2023 Kinder students. Please contact the school office for an enrolment pack or to arrange a school Learning Tour.
It is the policy of St Mary's Primary School that students commencing Kindergarten turn five before the end of May in their first year of school.
St Mary's is a Catholic Primary School, however non-Catholic families are able to apply for enrolment. The School adheres to the Enrolment Policy of the Wagga Wagga Diocesan Schools.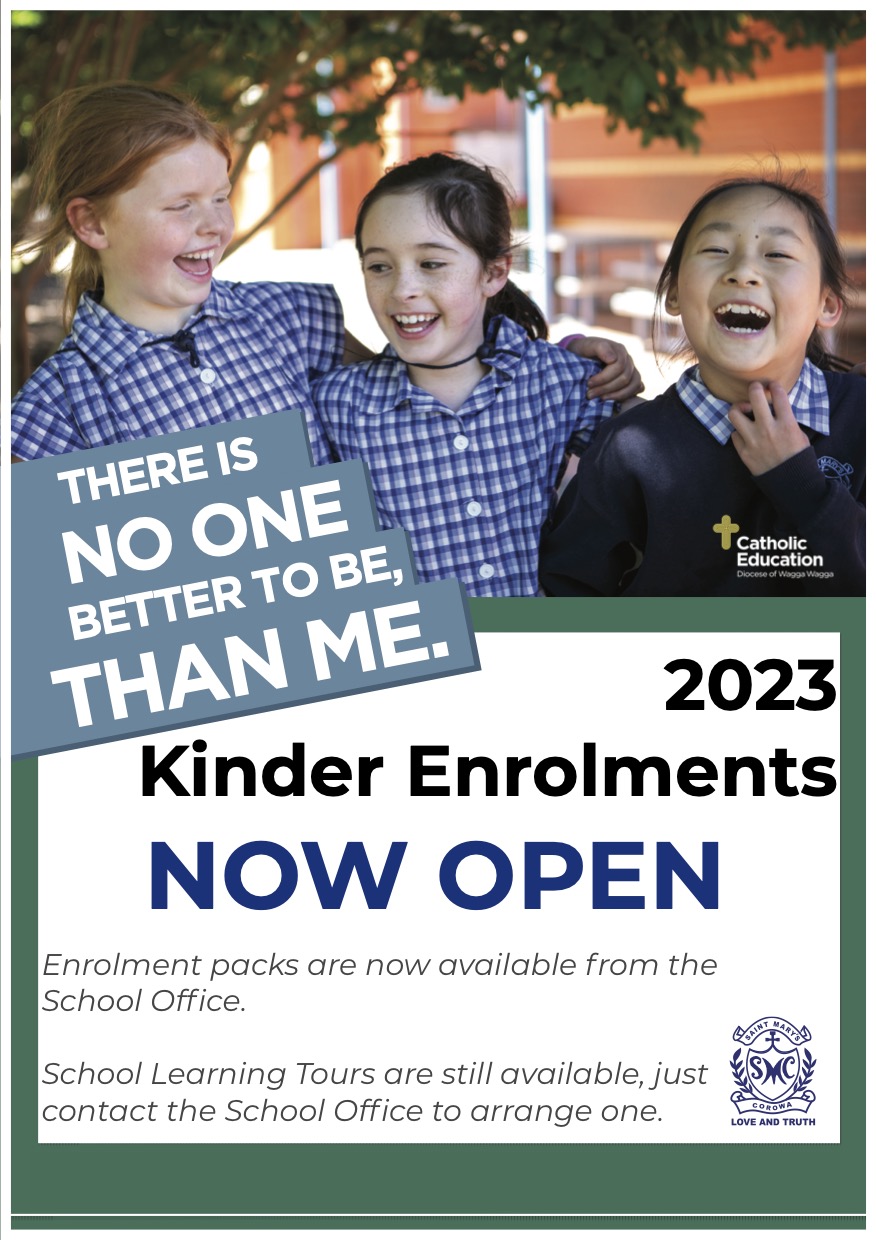 For additional information please contact St Mary's Primary School or click here to access our Application to Enrol form.