The results are in after our successful school Athletics carnival on Wednesday May 25th.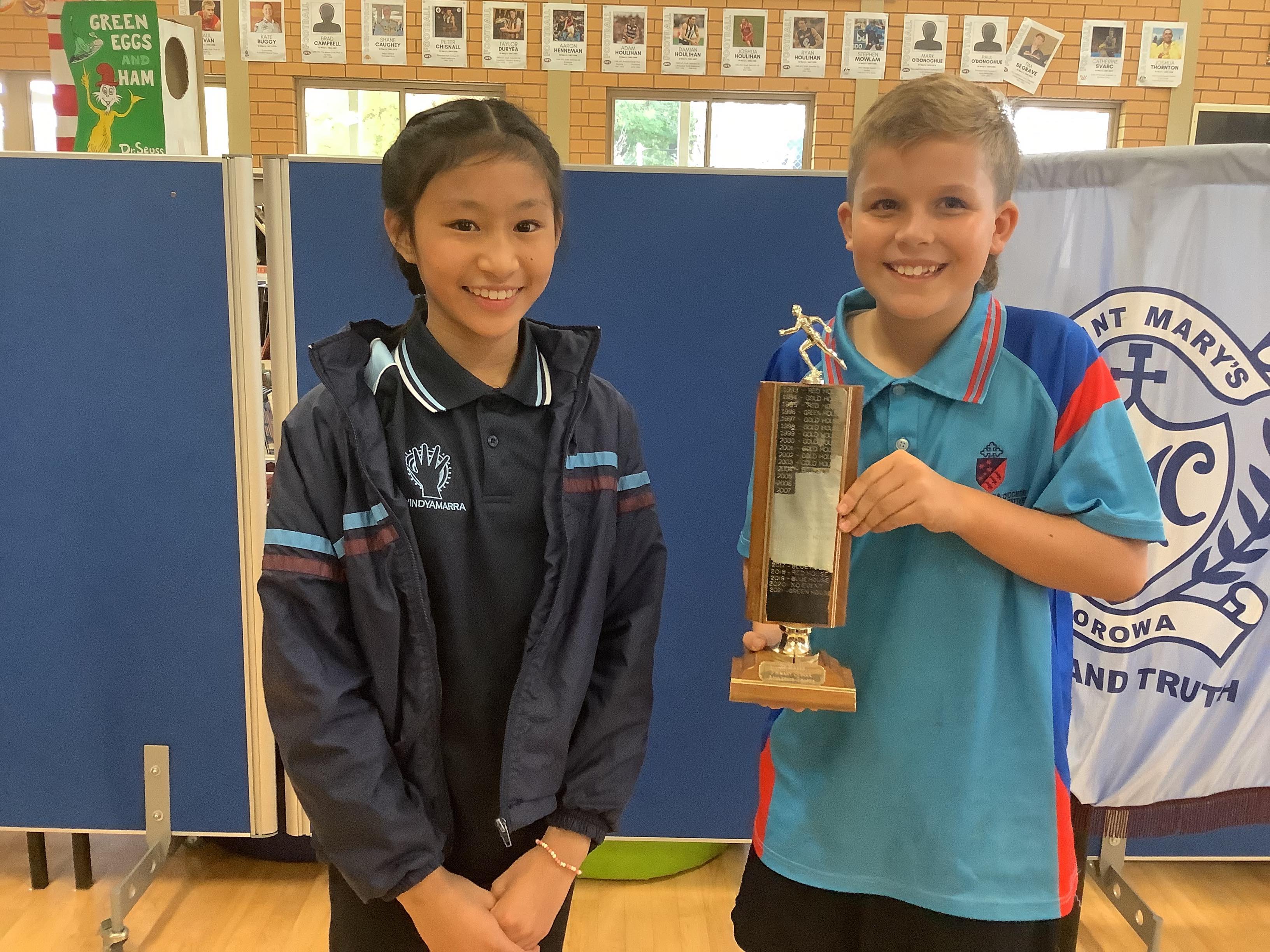 A huge shoutout to all the parents who came along to assist and make the events run so smoothly, as well as all the members of our wider St Mary's Learning Community who came along to cheer and support the students.

Congratulations to all the students for all their great efforts on the day and to each of our Age Champions.
4th place....... on 277 points...... Gold House
3rd place....... on 278 points...... Blue House
2nd place...... on 281 points...... Green House
and the 2022 Athletics school champions on 286 points was RED HOUSE!
AGE CHAMPIONS
5/6 Girls: Lucy Mathews
5/6 Boys: Archer Hicks & Charlie Lyons
7 Girls: Skylar Schmidt
7 Boys: Tumma Murray
8 Girls: Belle Hicks
8 Boys: Jobe Ollington
9 Girls: Pippa Thomas & Sienna Davis
9 Boys: Benji Casey
10 Girls: Phoebe Ireland
10 Boys: Oliver Mathews
11 Girls: Marli Upton
11 Boys: Leo Davis
12/13 Girls: Ruby Wilson
12/13 Boys: Logan Morley